Price:

$23.45
Open:

$23.45
Previous close:

$23.45
Day's range:

$23.45 - $23.45
Year's range:

$9.60 - $28.49
Net Income per Share:

-0.20
Price-to-Earnings ratio:

-119.04
52-week Price Range:

$22.87
Volume:

$2.00
Average volume:

$901.00
Company profile for Medalist Diversified REIT, Inc.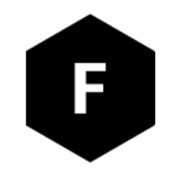 Medalist Diversified REIT Inc. is a Maryland based real estate investment trust (REIT) that was started in 2015. The company serves as the general partner of Medalist Diversified Holdings, LP, a Delaware limited partnership, and is focused on acquiring, repositioning, renovating, leasing and managing income-producing properties. Its primary focus areas are commercial properties, including flex-industrial and retail properties, multi-family residential properties and limited service hotel properties located in the southeastern part of the United States, with an expected concentration in Virginia, North Carolina, South Carolina, Georgia, Florida and Alabama.
The company is led by a team of experienced real estate professionals with prior experience in leasing, development, project management, and asset and portfolio management. The team is comprised of executives with extensive experience in the real estate industry and extensive knowledge of multifamily and commercial real estate.
Medalist Diversified REIT Inc. has a portfolio of properties with a gross leasable area of more than three million square feet, with more than $500 million in assets under management. The company's portfolio includes industrial, retail, office and flex-industrial assets, and approximately 250 multifamily units. The portfolio is diversified, with assets located in nine different states, including Virginia, North Carolina, South Carolina, Georgia, Florida, Alabama, Tennessee, Maryland and Pennsylvania.
The Company's vision is to be an innovative and customer focused Commercial Real Estate company that follows a disciplined investment strategy. The company's mission is to create value for our shareholders by driving returns on investments through optimal stewardship of our assets. The company is committed to delivering the highest quality services to our customers with integrity and in a responsible and sustainable manner.
The company has a strong focus on technology and utilizes innovative strategies such as real-time reporting, data analytics and automated processes to optimize customer service and maximize returns. The company also deploys various marketing, leasing and management strategies, including tenant consolidation, tenant rent deferral and property repositioning, to create and preserve value. The company also invests in technology and infrastructure to foster a more efficient, automated and reliable process. Furthermore, Medalist Diversified REIT Inc. is committed to maintaining the highest standards of corporate governance and has achieved a high rating from GovernanceMetrics International.
Stock exchanges:

NASDAQ
Sector:
Industries:
Ticker:

MDRRP
CIK:

1654595
ISIN:

US58403P2048
Website:
Phone:

804-344-4435
Origin:

United States
Employees:

0