Price:

$263.44
Open:

$267.15
Previous close:

$265.59
Day's range:

$261.75 - $267.37
Year's range:

$230.58 - $299.35
Net Income per Share:

10.86
Price-to-Earnings ratio:

24.26
52-week Price Range:

$283.36
Volume:

$3,322,416.00
Average volume:

$2,360,685.00
Company profile for McDonald's Corporation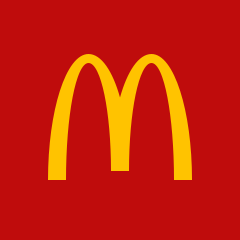 McDonald's Corporation is one of the world's largest fast food restaurant chains, with over 39,000 restaurants in over 110 countries. The company was founded by brothers Richard and Maurice McDonald in San Bernardino, California in 1940, after opening a hot dog and hamburger stand in 1937. Ray Kroc, a milkshake-mixer salesman, joined the McDonald brothers in 1954 and, in 1955, founded McDonald's Corporation. Kroc later bought out the brothers and became the head of the company, launching an unprecedented period of growth.
Today, McDonald's primary focus is burgers, but their menu also includes items such as salads, breakfast items, wraps, desserts, and beverages. The company has also begun to experiment in recent years with healthier options such as a veggie burger and fish sandwiches. In addition to their regular menu items, McDonald's also offers Value Meals, which provide customers with a discounted combination of food items, and promotional items that are available for a limited time.
McDonald's also operates franchised restaurants, which are owned and operated by independent, third-party franchisees. These franchisees are responsible for the day-to-day operations of the restaurants, including labor and food costs. Franchising has become an increasingly important part of the company's operations, accounting for about 93% of McDonald's locations worldwide.
McDonald's has also become increasingly involved in global initiatives to promote sustainability, such as its commitment to reduce plastic waste, its recycling program, and its commitment to serve coffee from sustainable and certified sources. The company has also made attempts to become an employer of choice, with initiatives such as its commitment to hire 100,000 young people in the US over the next five years. McDonald's is also looking to become an advocate for improved nutrition and physical activity, through programs such as its Step It Up campaign, which aims to encourage children to be more physically active.
McDonald's has come a long way since its founding in 1940, and it is now a global leader in the fast food industry. With its strong commitment to sustainability, nutrition, and physical activity, McDonald's is well on its way to becoming an even stronger global presence in the years to come.
Stock exchanges:

NYSE
Sector:
Industries:
Ticker:

MCD
CIK:

63908
ISIN:

US5801351017
Website:
Phone:

630 623 3000
Origin:

United States
Employees:

100,000