Price:

EUR2.01
Open:

EUR2.01
Previous close:

EUR2.02
Day's range:

EUR1.99 - EUR2.01
Year's range:

EUR1.75 - EUR2.11
Net Income per Share:

0.21
Price-to-Earnings ratio:

9.56
52-week Price Range:

EUR1.99
Volume:

EUR2,447,296.00
Average volume:

EUR2,478,385.00
Company profile for Mapfre, S.A.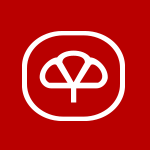 Mapfre, S.A. is a leading insurance and reinsurance company that is based in Spain and engages in operations in 40 countries around the world, including the US, Europe, Latin America, and the Asia-Pacific. It offers a comprehensive range of specialized insurance and reinsurance products and services, including life, health, accident, savings and investment, retirement, burial, and travel and leisure insurance; and homeowner's, automobile, third-party liability, family, and other insurance products. It also offers vehicle, third-party liability and asset, agriculture and livestock, commercial establishment, engineering and building, hull and aviation, transportation of goods, surety and credit, life and retirement, and other insurances and reinsurance products.
Mapfre, S.A. has a long and successful history of providing quality insurance and reinsurance services, having been founded in 1933 by Luis Carreras Güell and Don José María Mapfre. Over the years, the Company has grown significantly to become one of the largest insurers in Spain and one of the leading insurance and reinsurance providers in Europe, with total assets amounting to more than €50 billion and gross premiums written of over €43 billion. In addition, the Company operates with a network of over 77,754 delegates, agents, and brokers across its 40 countries.
Mapfre's commitment to its customers is demonstrated by its dedication to continuous innovation, quality, and sustainability. To this end, the Company has developed a wide range of products, services, processes, and technologies that are designed to meet the specific needs of its customers. Moreover, Mapfre is committed to working with its customers to reduce accidents, prevent risks, and ensure the safety and security of its customers. The Company also maintains a Corporate Social Responsibility program, which focuses on areas such as the environment, health and safety, equality, and access to health care.
Stock exchanges:

EURONEXT
Sector:
Industries:
Ticker:

MAP.MC
ISIN:

ES0124244E34
Website:
Phone:

34 91 581 23 18
Origin:

Spain
Employees:

30,941