Price:

$40.19
Open:

$39.91
Previous close:

$40.31
Day's range:

$39.28 - $40.30
Year's range:

$30.98 - $53.83
Net Income per Share:

4.19
Price-to-Earnings ratio:

9.59
52-week Price Range:

$44.02
Volume:

$369,079.00
Average volume:

$479,922.00
Company profile for Kontoor Brands, Inc.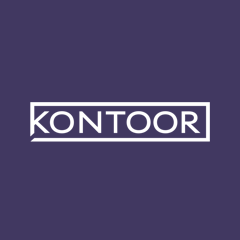 Kontoor Brands, Inc. is a lifestyle apparel company based in Greensboro, North Carolina that designs, manufactures, procures, markets and distributes global lifestyle apparel brands including Wrangler, Lee, and Rock & Republic. Established in 2018, the company's strategy has been to focus on delivering quality products to consumers that meet their lifestyle and fashion needs. Kontoor Brands, Inc. operates through two segments: Wrangler and Lee.
Products are sold primarily through mass merchants, specialty stores, mid-tier and traditional department stores, company-operated stores, and online. As of January 1, 2022, the company operates 80 retail stores across the Americas, Europe, the Middle East, Africa, and the Asia-Pacific regions. The company has been recognized for their leadership in sustainability initiatives and is a founding member of the Sustainable Apparel Coalition (SAC). It is also the first apparel company to join the Science Based Targets Initiative (SBTi), a global organization that sets science-based targets to reduce global greenhouse gas emissions. Additionally, the company has committed to achieving Target Neutral Carbon Neutral Status by 2021. To reach this goal, Kontoor Brands, Inc. has joined forces with their supply chain partners and is taking steps to minimize its carbon footprint. These measures include reducing energy consumption, switching to cleaner energy sources, and investing in carbon offset projects around the world.
Stock exchanges:

NYSE
Sector:
Industries:
Ticker:

KTB
CIK:

1760965
ISIN:

US50050N1037
Website:
Phone:

336 332 3400
Origin:

United States
Employees:

14,000